Running Out of Night (Hardcover)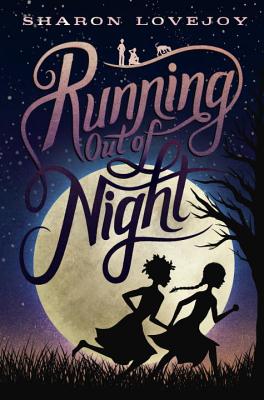 Email or call for price.
Special Order - Subject to Availability
Description
---
A Children's Book Review Seven Middle Grade Books for African American History Month Pick 

Fans of Elijah of Buxton, Trouble Don't Last, and Stealing Freedom will be drawn to this tale of the incredible journey of an abused twelve-year-old white girl and an escaped slave girl who run away together and form a bond of friendship while seeking freedom.
 
Every day is a misery for a nameless, motherless Southern girl who is treated cruelly by her pa and brothers. Her life changes forever when a runaway slave named Zenobia turns to her for help and shelter. Longing for her own freedom, the girl decides to run away, and she and Zenobia set off on a harrowing journey. Along the way, Zenobia names the girl Lark, after the bird, for her ability to mimic its song.
 
Running by night, hiding by day, the girls are pursued by Lark's pa and brothers and by ruthless slave catchers. Brightwell, another runaway slave, joins them, and the three follow secret signs to a stop on the Underground Railroad. When the hideout is raided and Zenobia and Brightwell are captured, Lark sets out alone to rescue her friends.

A CBC Notable Social Studies Trade Book of the Year
An International Reading Association Best Chapter Book of the Year
A Vermont Dorothy Canfield Fisher Children's Book Award Master List Selection
A Great Stone Face Book Award Nominee
A New Mexico's Land of Enchantment Book Award Selection
A Pennsylvania Young Reader's Choice Awards Selection

"Lush, detailed, total-immersion storytelling."--Kirkus Reviews

"Distinguished by lively descriptions and dialogue."--Publisher's Weekly

"A gripping historical novel . . . heart-stopping, heart-racing and eventually heart-easing.--Library Voice

"Powerful debut novel."--International Reading Association

"An essential read for those interested in American history."--San Louis Obispo Tribune

"A gritty, engrossing tale.--Slo Coast Journal


From the Hardcover edition.
About the Author
---
Sharon Lovejoy is an award winning, bestselling author and illustrator of non-fiction books about nature and gardening for children and adults. This is her debut novel. She divides her time between the Central Coast of California and Maine.
Praise For…
---
" Lush, detailed, total-immersion storytelling." - Kirkus Reviews

" What stands out most is the author's depiction of the rural Virginia setting. Lark's knowledge of the natural world leads to a satisfying, nonviolent resolution. An Underground Railroad story with a distinctive flavor." - Booklist Reviews 

"Great historical fiction read." - Wandering Librarians (wanderinglibrarians.blogspot.com)
 
"Written in a believably rough-edged dialect (a glossary is included) and distinguished by lively descriptions and dialogue, Lovejoy's story offers a tense account of the perils facing those who sought freedom in the lead-up to the Civil War." - Publisher's Weekly 
 
"The rural, mid-19th-century dialect, coupled with the author's interest in ethnobotany, roots the story deeply in the houses, forests, gardens, and even streambeds of antebellum Virginia." - School Library Journal

"Rarely do page-turners written for middle-school kids also ignite excitement in adults. (A notable exception is the series of Harry Potter books.) Fewer still explore the secret sorrows of children's lives in the mid-1800s, whether enslaved or free. Running Out of Night, a debut novel from Californian Sharon Lovejoy, a veteran author-illustrator known nationally for her prizewinning nonfiction books on gardening and nature, gives you both. Like Rowling's Potter, her book follows the desperate quest of youngsters who've seen the darker sides of human nature. Instead of Harry, Hermione and Ron, it's preteen girls Lark and Zenobia who flee their grim lives in search of a sunnier, freer world." - Op Ed News 


From the Hardcover edition.