Como dan las buenas noches los dinosaurios? (Paperback)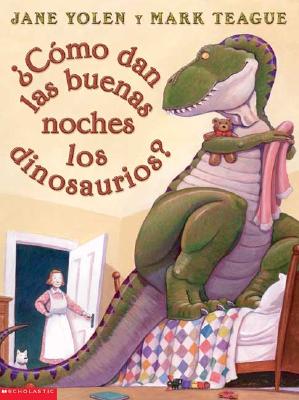 $5.99
Email or call for price.
Description
---
International acclaimed author Jane Yolen and popular illustrator Mark Teague compose a playful bedtime book about young dinosaurs and how they behave at night when it is time for bed.

"¿Cómo da las buenas noches
un dinosaurio a papá
cuando va a apagar la luz
porque hay que descansar?
¿Quizás haga pucheros
y pegue con la cola
golpes en el suelo?"

En cada una de las páginas de este libro, los padres están listos para acostar a los niños a dormir. ¿A los niños? Cada uno de los chiquitines de este libro es ¡un dinosaurio! Pero a pesar de ello, los dinosaurios son muy parecidos a los humanos: a la hora de dormir dan un gran beso, apagan la luz y dicen "buenas noches".