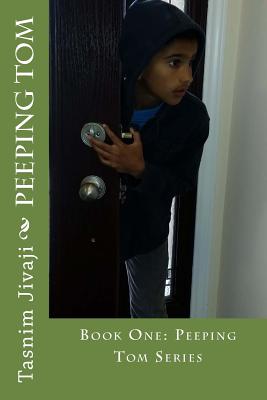 $5.38
In Stock at Our Warehouse. Ships in 2-5 days.
Description
---
Tom is a demure eleven year old lad with a vivid imagination. He lives with his mother on a quiet cul-de-sac. A bout of influenza keeps Tom home from school. Tom sees Mr. Dias, the loner who lives next door, and realises that Mr. Dias is the last neighbour to leave to go to work every morning. Mr. Dias is an enigma who keeps to himself. This stirs Tom's curiosity. Tom finds he wants to know more about Mr. Dias - especially his secrets. Curiosity overcomes boredom and Tom decides to go into Mr. Dias' house when Mr. Dias is not home.
About the Author
---
Hello! I'm Tasnim Jivaji and I want to thank you for picking up this book to read! I grew up in the happy and holiday town of Mombasa, Kenya. Nowadays I am at home in Mississauga, Canada. This is my first book in the Peeping Tom series for young readers. I love to see children reading. Their highly active imagination is a treat for me to supply new ideas to. This book has been fun to create! Even to the cover photo when I got is my son; Abbas, who was eleven ( as old as Tom Pardon in this story ) at the time the photograph was taken, to pose as Peeping Tom! Enjoy!