Tallulah Falls (Paperback)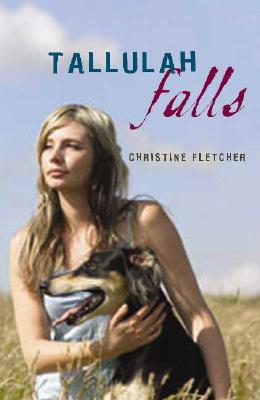 Email or call for price.
Special Order - Subject to Availability
Description
---
When Tallulah Addy sets out on an impulsive cross-country trip to rescue her best friend, she doesn't anticipate getting stranded in rural Tennessee without a dime. Nor does she guess that rescuing a dog will land her a job in the local veterinarian's office. But there, under the wary eye of ornery Dr. Poteet, Tallulah works harder than ever before, tending to animals of all shapes and sizes and unexpectedly, to wounds long-buried in herself. Tallulah swears she'll leave the first chance she gets, yet when given the choice, it may prove harder to keep the promise to her friend than to say good-bye to the strangers who have become her new family.
About the Author
---
Christine Fletcher grew up in California. After receiving her veterinary degree from the University of California, she lived for three years in the Great Smoky Mountains of eastern Tennessee. She writes, teaches, and practices veterinary medicine in Portland. Tallulah Falls is her first novel.
Praise For…
---
"This story of a screw-up teen, 17-year-old "Tallulah," grabs the reader and doesn't let go. …It's an involving, nuanced character study that keeps the reader interested throughout. Honest and realistic--a winner."--Kirkus Reviews "First-time author Fletcher is a vet, and the compelling scenes of caring for the animals feel entirely authentic and never sentimental. …[T]eens, particularly those who love animals, will relate to the lonely outsider who finds compassionate attention from an unlikely source." --Booklist
"Most teens will relate to Tallulah-she's imperfect, stubborn, mouthy, and searching for truth and acceptance. They'll also understand from her descriptions and memories of Maeve why she is so devoted to the young woman and so devastated when she becomes cold and sarcastic. The supporting characters get their due as well, particularly Poteet, shrewd, insightful, and more compassionate than he lets on to be. The action moves at a breakneck pace as Talullah changes from an impulsive, difficult teen to a thoughtful young woman with direction." --School Library Journal

"Tallulah feels alone and small, but discovers she is neither - an empowering theme in a book that has everything: a heroine surviving an incredible journey (both external and within); characters so real they walk off the page; and a brisk yet thoughtful plot, brightened with flashes of humor. The Tennessee setting is vividly realized and is an essential story element. The author is brilliant at descriptions. A singer's voice rasps "as though sorrow were sandpaper" while too-short coveralls give Tallulah a Super Atomic Wedgie. In addition, the reader gets a fascinating glimpse at the inside workings of a vet's office. This is an excellent read from first-time novelist Christine Fletcher that will leave her audience anxiously awaiting her next book." --Teenreads.com