He's Not A Pig; He's My Brother! (Paperback)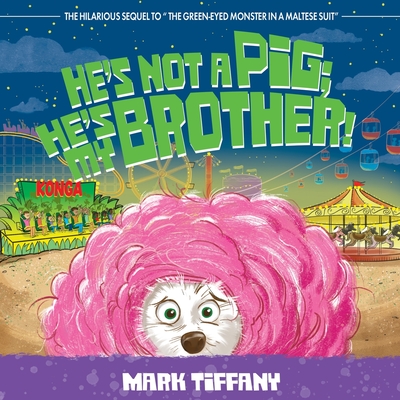 $12.49
In Stock at Our Warehouse. Ships in 2-5 days.
Description
---
The hilarious sequel to The Green-eyed Monster in a Maltese Suit A story of ADVENTURE and BROTHERLY LOVE Feel the SIGHTS AND SOUNDS of the L.A. County Fair, including the ACTION-PACKED pig racing
Jack's feelings were hurt by a top dog lecture from his big brother, Carter. After doing some research, Matthew decided he and Erin should be "the leaders of the pack." Under Erin's skeptical eye, Matthew implemented a new training regimen that neither dog accepted. With the tension escalating in the Sullivan household, a timely commercial on television convinces Carter to make a career change. He runs away to join the pig racers at the LA County Fair. Two problems: he's not a pig, and he's not pink Jack becomes concerned about his brother's welfare and decides he's got to find him. Find out whether Jack is successful in the search for his brother.