The Opéra: Volume III: Magazine for Classic & Contemporary Nude Photography (Paperback)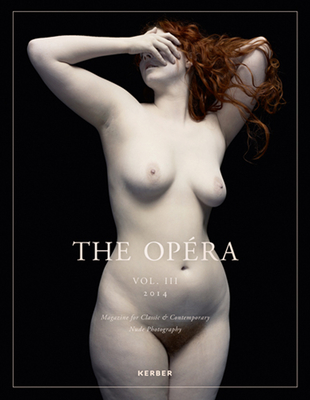 $49.95
Email or call for price.
Description
---
In this third edition of The Op ra, an international magazine of nude photography, editor Matthias Straub once again bridges the divide between the classical depiction of the human body and a modern interpretation of the nude. This issue features more than 200 images from more than 30 artists, among them Alfonso Vidal-Quadras, Arnaud La Jeunie, Bertil Nilsson, Carla Benzing, John Crawford, Dale Grant, Markus Burke, Druyan Byrne, Igor Chekachkov, Jagoda Wilczynska, Justyna Neryng, Kai Kn rzer, Karel Fonteyne, Lilli Waters, Marcel Glasmacher, Massimo Leardini, Michael Luppi, Philipp Hegger, Ren Hang, Sergey Melnitchenko, Shen Wei, Stephane Coutelle, Tobias Slater-Hunt, Synchrodogs, Javier Sanudo and SuperUltraExtra.