El puerto prohibido (Hardcover)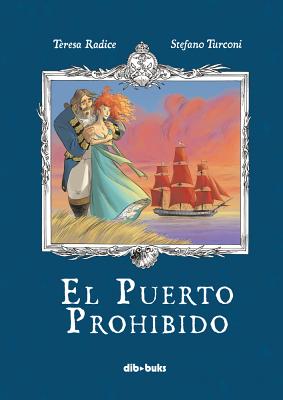 Description
---
Supported by exquisite, black-and-white pencil illustrations, this touching graphic narrative recounts the journey of Abel, a survivor in a tragic shipwreck who has lost all recollection of his previous life and who sets out on an epic journey to recover his past and his identity.
 
Abel, un náufrago que fue perdonado por la mar tras engullirle sin compasión, es recogido por una fragata al servicio de su Majestad Británica. Sin pasado, sin recuerdos, sin memoria y sin familia, intentará saber quién es y qué le ha ocurrido allende los mares. Ayudado por los habitantes del pueblo de Plymouth, Abel comenzará un viaje sin retorno a su interior que le llevará a descubrir sentimientos que no creía posible experimentar. Vive y siente esta historia de amor tan puro que desgarra el velo de la muerte... y el corazón de aquel que la lea. El puerto prohibido es la primera obra publicada por una joven pareja de autores acostumbrados a trabajar en edición y animación con Disney. Tan épica como poética, nos trae a la mente películas como Master and commander, los versos de William Blake, Shakespeare o Wordworth o las páginas de aventuras de Robert Louis Stevenson. La maestría del dibujo a lápiz del italiano prescinde totalmente del color para contarnos esta saga marítima.
About the Author
---
Stefano Turconi is a renowned graphic novel and comic book illustrator. He has worked for The Walt Disney Company's Italian division and collaborated on PKNA, Mickey Mouse Mystery magazine, and the W.I.T.C.H. series. He is the co-founder of Studio Settemondi.